Nesea Sifnos luxury residencies are combining the traditional Cycladic architecture with its natural stone construction.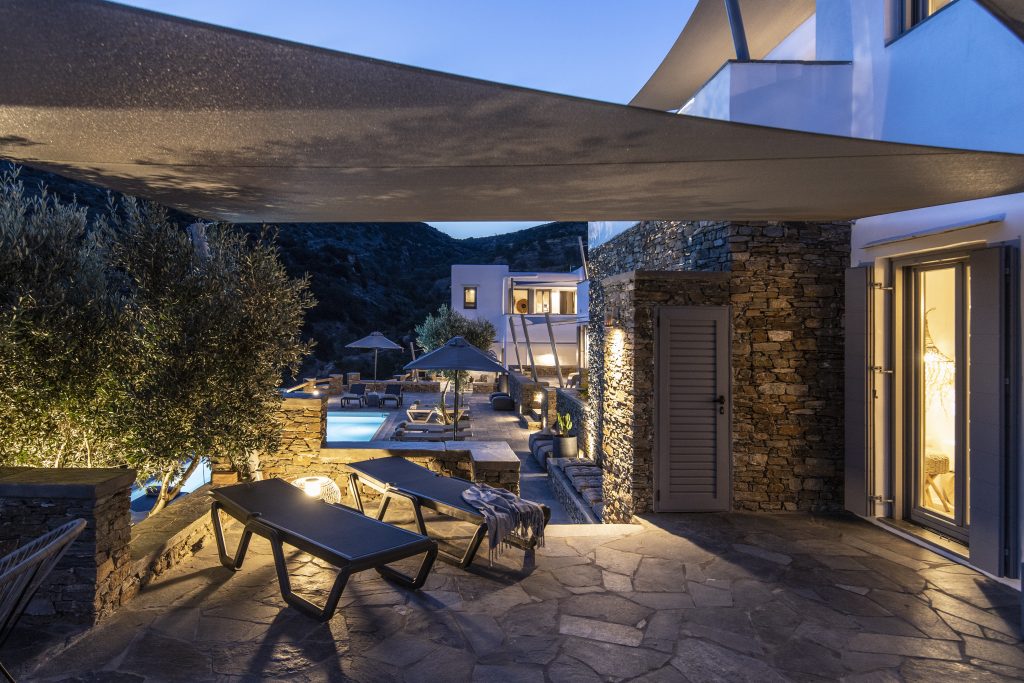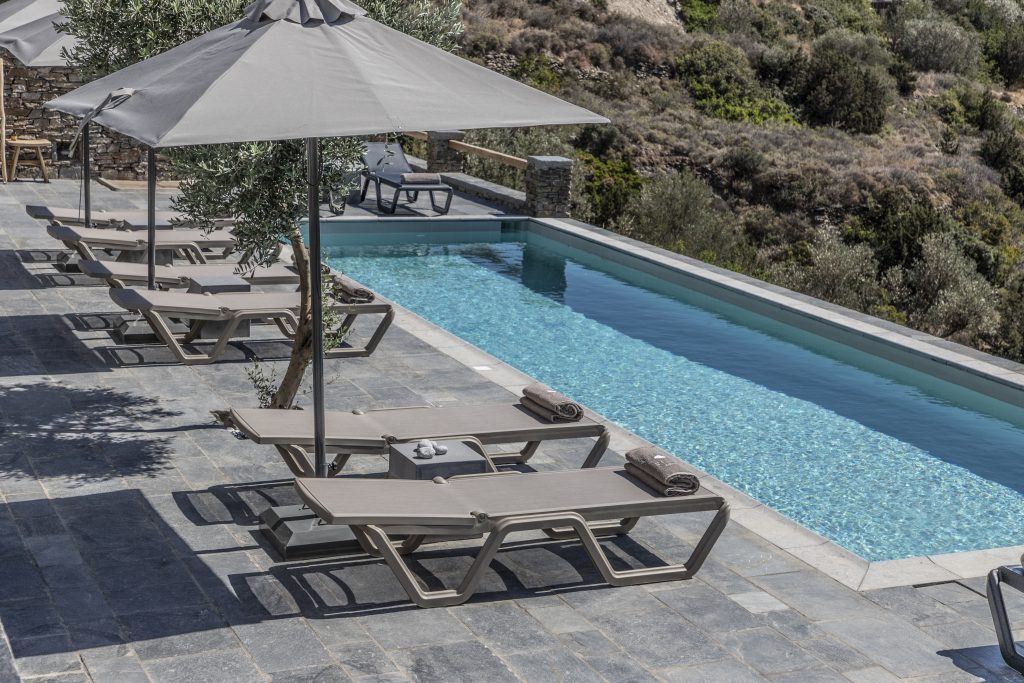 Our complex offers a shared pool that offers magnificent view overlooking Platis Gialos and its bay. The verandas are a little distant from the pool in order to have more privacy. You can reach the pool from the veranda's exit or through a communal exit. Our pool is using a saltwater electrolysis system by creating natural chlorine and being friendlier for the skin.
Private heated jacuzzi for 4-5 people at the outdoor area is available for the Meliti and Kymo residencies creating a wonderful and luxurius stay while gazing the bay of Platis Gialos during day and night.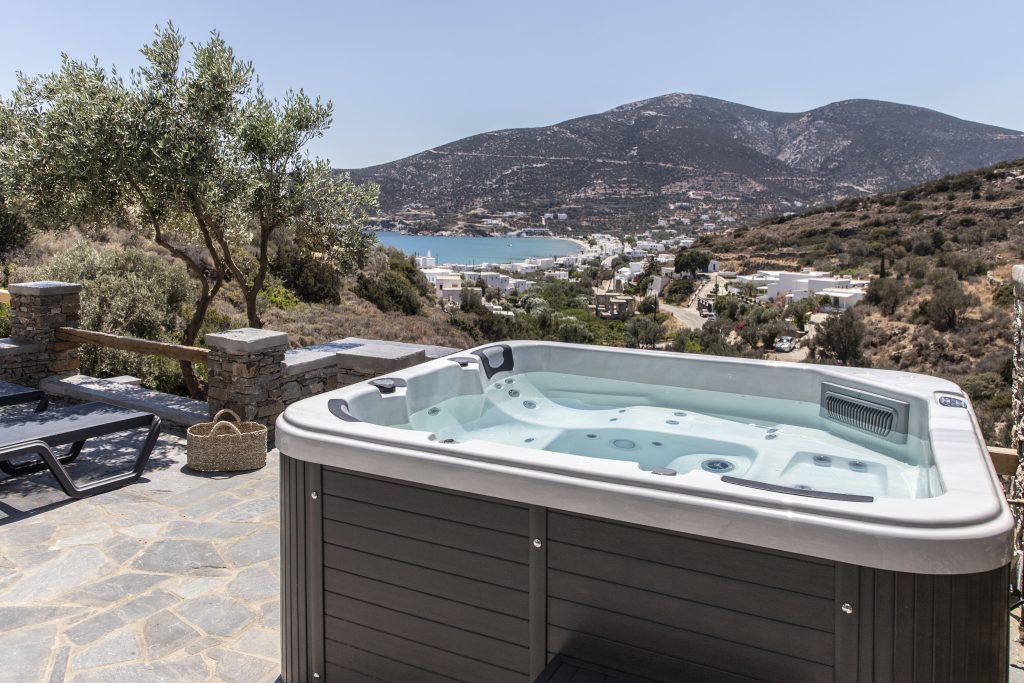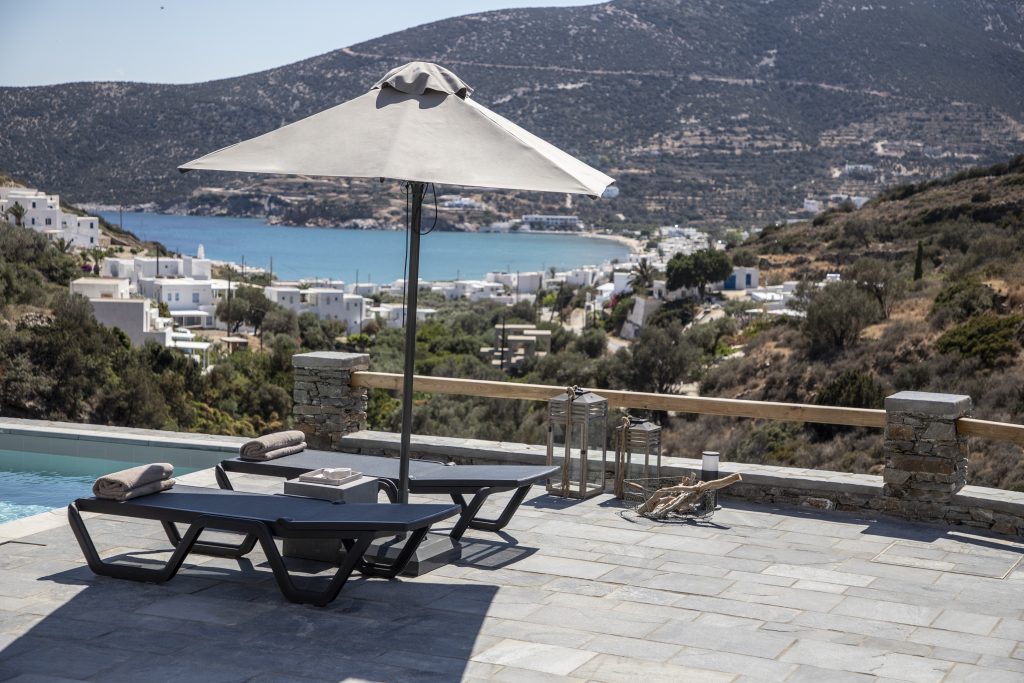 Sunbeds and side tables tables are available all around the pool area and the private verandas creating a chance for relaxion and resting all day long with the View of Platis Gialos.
What better way to relax with a wonderfull view, all our residencies have veranda lounges with shade making your stay more enjoyable day and night.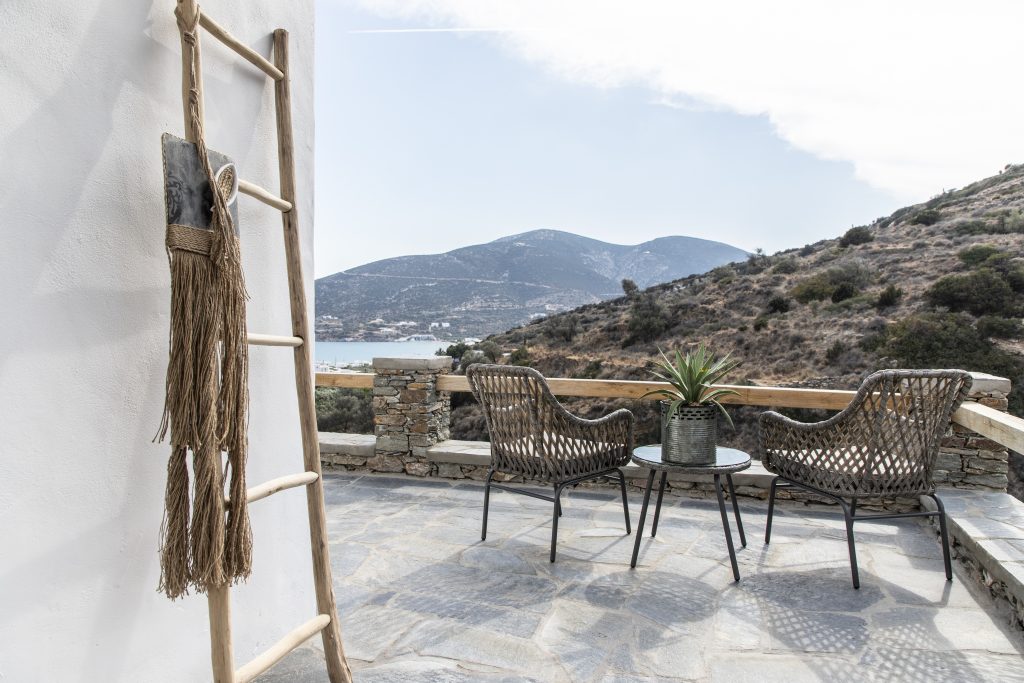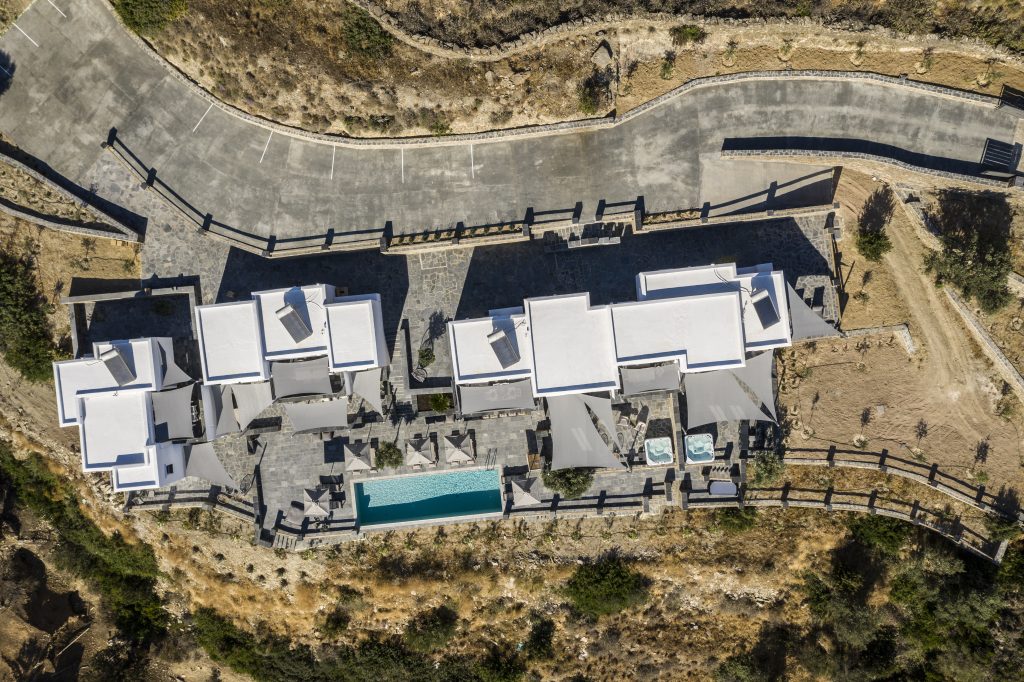 Nesea Sifnos offer spacious parking slots up to four cars for every one of our residencies.
We offer a private swimming pool in our Meliti Residence so that our guests can enjoy a little bit of paradise overlooking Platis Gialos and its bay.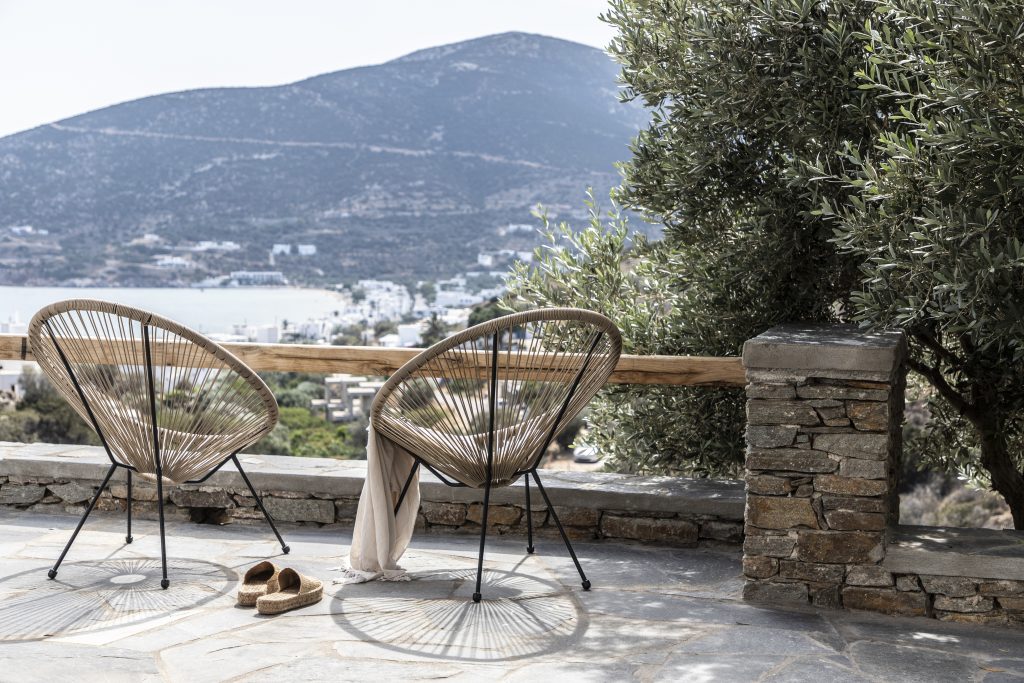 Our yoga and fitness area overlooking Platis Gialos is a tranquil and picturesque space situated on an elevated platform, providing unobstructed view of the beach and the Aegean Sea. Surrounded by lush greenery and wildflowers, the platform  is spacious enough to accommodate a small group of yogis and provide ample space for stretching, breathing exercises, and meditation. Whether it be a sunrise practice flooded with golden sunlight or an evening session enjoying the calming sea breeze, this yoga area can offer a serene escape for anyone seeking a peaceful and rejuvenating experience.
Included in the price:
Welcome Basket 
Meet & Greet service
Concierge services
Cleaning and linen-towel changing every 2 nights
Check-in: 15:00 / Check-out: 11:00
Reserve now an unforgettable experience​
reservations@neseasifnos.gr
+302284071373